If you have any information about these crimes - or any crime - call Crime Stoppers at 1.800.222.TIPS
Or go to: www.p3tips.com to submit a WEB tip or download the MOBILE APP for your smartphone
CAREAGA FAMILY HOMICIDE
January 27, 2017
PORT ORCHARD, Wash. — Human remains found in a burned-out truck found in Mason County have been confirmed as that of Kitsap County homeowner John D. Careaga, 43, authorities said Tuesday night.
Three other victims — his wife, his teenage son and another teenage boy — were found dead in his burned home earlier.
The Kitsap County Sheriff's Office called it a "quadruple homicide" in its news release. "Based on the investigation and evidence so far, detectives do not believe these four murders were a random act."
The investigation began last Friday, when three bodies were discovered inside a home near Seabeck. The home was initially set on fire, Kitsap County sheriff's deputies said.
The Kitsap County Sheriff's Office identified the victims in Careaga's home near Lake Tahuyeh as Hunter Schaap, 16, Johnathon Higgins, 16, and Careaga's wife, Christale Lynn Careaga, 37.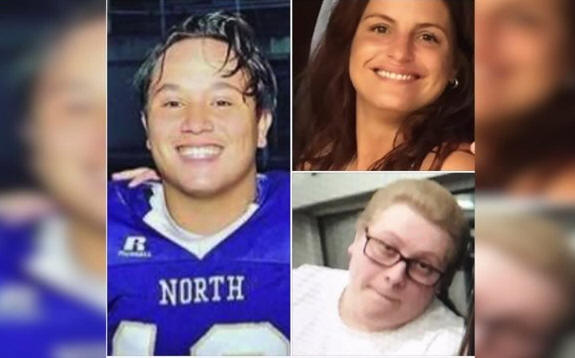 ---
ANTONIO NEILL MISSING
December 12, 2016
MISSING IN SNOHOMISH COUNTY —
It's a terrifying situation any parent can relate to — a young man goes missing two weeks before Christmas and doesn't even show up for his uncle's funeral.
Antonio Neill's mom and Snohomish County detectives are desperate for answers to what happened to him.
The 23-year-old was last seen in Everett.
Antonio's mom, Jenny, says she took him to get his driver's license on December 12th, because he had his car and wallet stolen. She says he was depressed and told her was going to stay with a friend. "I have a feeling something happened to my son, because it is unlike him to not keep in touch with me. No matter what he's going through, he knows I am always there for him so I'm really scared something's wrong."
Antonio is 5'6", 140 pounds with black hair and brown eyes. He has gauged ear lobes and numerous tattoos on his arms, including Zelda Triforce, a skull and a whimsical clock.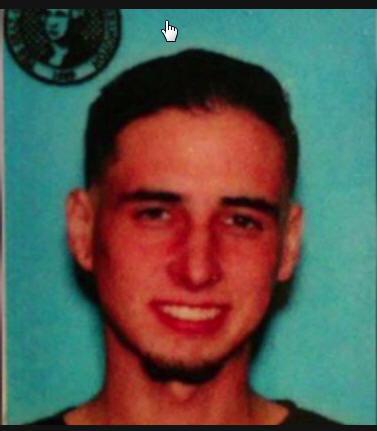 ---
REESE ALI HOMICIDE
July 19, 2015
RENTON — Renton Police are trying to solve a murder mystery that stretches back to July of 2015.
Reese Ali, 21, was found shot to death in his silver Charger near City View Church.
"I was just devastated. I was like what? Why would somebody do that? He was just so nice, so sweet and a loving person. He didn't have hate, he didn't have anger. He was always smiling. He was a happy person," said his little sister Brea Ali.
Surveillance video from the church shows Reese's car pull through the drive and up the hill in the early morning hours of July 19th. Detectives say he was with at least one other person.
"Somebody heard what they thought might have been multiple gunshots. They looked outside and they saw a man running down the street just adjacent to this parking lot. It was dark. The only thing that that person could tell us was that it appeared to be a black male wearing dark clothing," said Renton Commander Dave Leibman.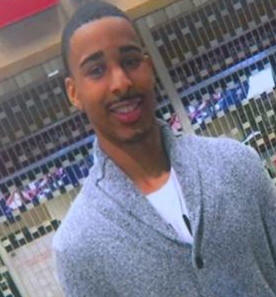 ---